London is a large tourist attraction in the world. Various places to visit, such as Buckingham Palace, the London Eye, Westminster, the Big Den, and the Houses of Parliament.
But rarely do the exquisite cafes in the streets of London with their delicious snacks and beverages cross our minds.
In places like Clapham, there are many cafes in the area that are part of everyday life.
You will find people flocking in and out all day to glimpse the decoration and taste the cafes' different menus. Here are some of the cafes to visit;
Clapham And Clapham Common Coffee Shops
Location: Overground Station, 527-529 Wands worth Rd, London SW8 4PA, United Kingdom
Contact: +44 773 712 9014
This café's mission and vision offer its customers reliable and sustainable choices. It serves quality coffee to enjoy either at the café or place an order to have it home. Using sustainably obtained coffee beans is its top priority to make the best coffee.
It also has a reliable online store where you can visit, make an order, and have a beverage to enjoy. Moreover, it offers bubbles and prosecco on its menu for you to enjoy a glass on Sunday evening.
However, unlike other cafes, it serves its coffee in sustainable cups where the cups are made of coffee waste. It's unbelievably definitely awesome to drink coffee from coffee.
Location: Clapham Common West Side SW, London SW4 9AL, United Kingdom
Contact: hello@commongroundlondon.co.uk
This café should be on the top list of vegans. Its products are fish and meat-free. Moreover, it is sustainable in its operations to deliver quality to customers and works seasonally, meaning that it is not a 24hours shop.
Besides serving quality, they also sell complements such as pastries and in-house bakes to enjoy to your fullest. The bakes are delicious with flavors from ingredients such as mustard and sesame for the nutty flavor.
Moreover, you can have some cocktails and juices to cool off from a busy day in the evenings. Finally, its décor will definitely be beckoning as you enter the café. Its space is uniquely vibrant, with indoor plants to light up the mood.
It is also important to note that you can easily walk to the café and have your delicacy during the day, but in the evenings, booking is often a preference.
Location: 13 Balham Hill Greater London SW12 9DY United Kingdom
Contact: +44 20 8673 6382
This coffee joint has quality coffee, hazelnut latte, black forest hot chocolate, praline, and iced coolers.
You can complement any beverages with scone bites or sandwiches to eat to your fill. In addition, its environment is serene and calm, of course, without kids playing around.
Often, it attracts people going about their busy day by offering a study area and WI-Fi though you have to pay for it.
It also has a cheerful, charming, and friendly staff hence warm customer service, which is helpful to attract and maintain customers.
Location: 225 Lavender Hill, London SW11 1JR, United Kingdom
Contact: +44 20 7924 5523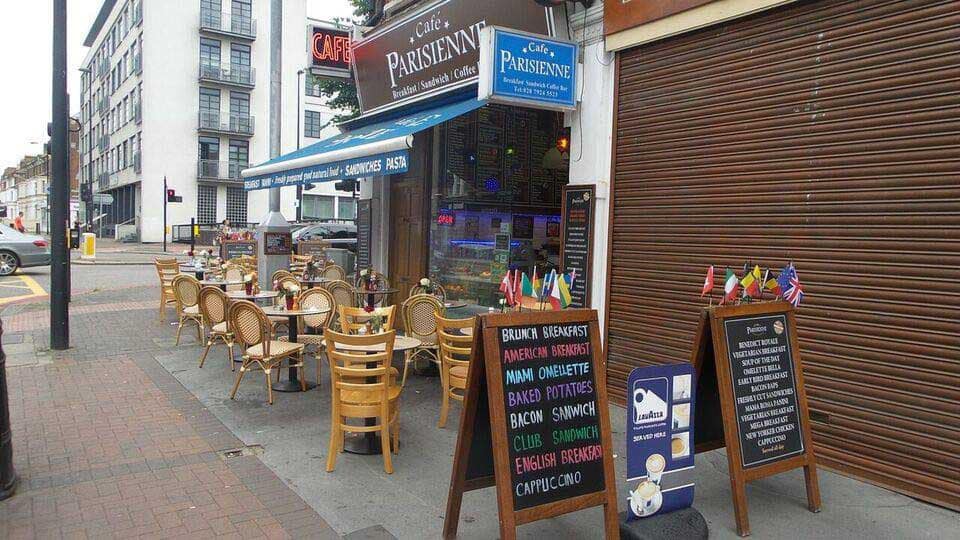 This is a flexible service café with dine-in, delivery, and takeaway options. Moreover, you will have a tasty breakfast with the fresh beverages, drinks, and food it offers.
You can't go away without noticing the friendly staff that ensures you have a homely experience.
Some of the treats you will enjoy here include a cup of coffee, chicken Caesar salad, cake desserts, sausages, and sandwiches.
Location: 18 Clapham Common Southside, Clapham London SW4 7AB
Contact: 020 7738 8441
Like many other café outlets, you can visit the shop to have your treatment or place an online order for delivery.
It offers salads, coffee, and pastries to start your day on a full stomach. Furthermore, you enjoy these delicacies at a bayfront while experiencing the morning sunshine.
Its décor starts from the noticeable wooden floor hence less cold and a more cozy atmosphere. You are sure to never leave the café without having had value for what you pay for.
The prices are reasonable for tasty foods like sandwiches, cakes, and veggie soups.
Location: 14 Clapham Park Rd, London SW4 7BB, United Kingdom
Contact: +44 20 7627 5480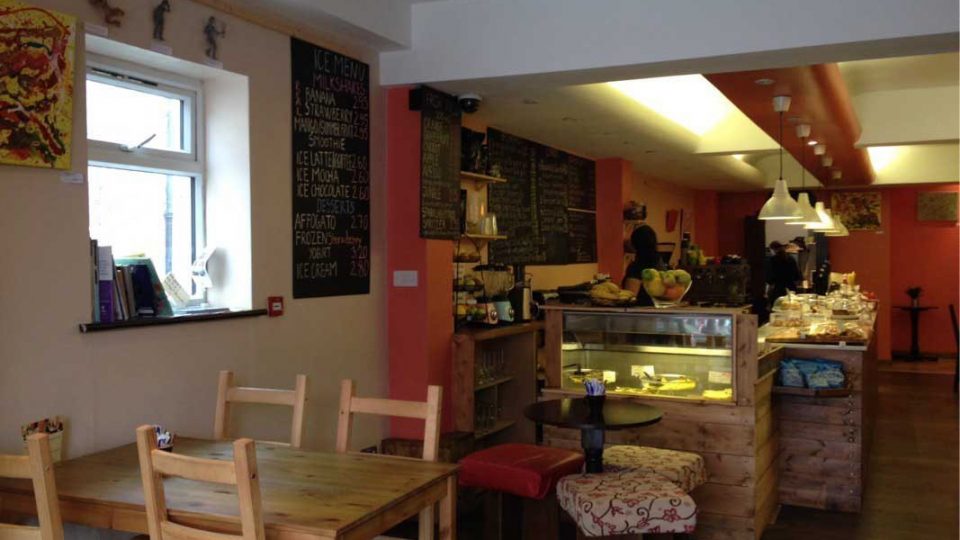 Eating healthy foods is a lifestyle, and here you will have the best cake and drink treats to enjoy.
The foods here are a perfect creation and design for coffee lovers. Drinking coffee in a colorful cup definitely increases your appetite to find yourself having several.
In addition to the coffee, there are fresh smoothies and tea or hot chocolate on the menu to try. For example, its marimba chocolate treat uses original cocoa beans and is served in milk, dark or white varieties.
For weight watchers, the healthy smoothies are vegan. You can choose to have your coffee in the morning and pass by in the afternoon for fresh juice.
Location: 6 Old Town, London SW4 0JY, United Kingdom
Coffee: +44 20 8127 6860
This is an everyday joint to visit for quality coffee or brunch. Although it may be small, it offers tasty accompaniments to the quality coffee for a treat. Some of these include bacon bagel, Halloumi and avocado, and sandwiches.
Furthermore, you can place an order for home delivery, which adds an advantage to growing its customer base.
The prices are also affordable for the delicious food and the friendly service.
Location: 25 the Pavement, London SW4 0JA, United Kingdom
Coffee: +44 20 3807 8019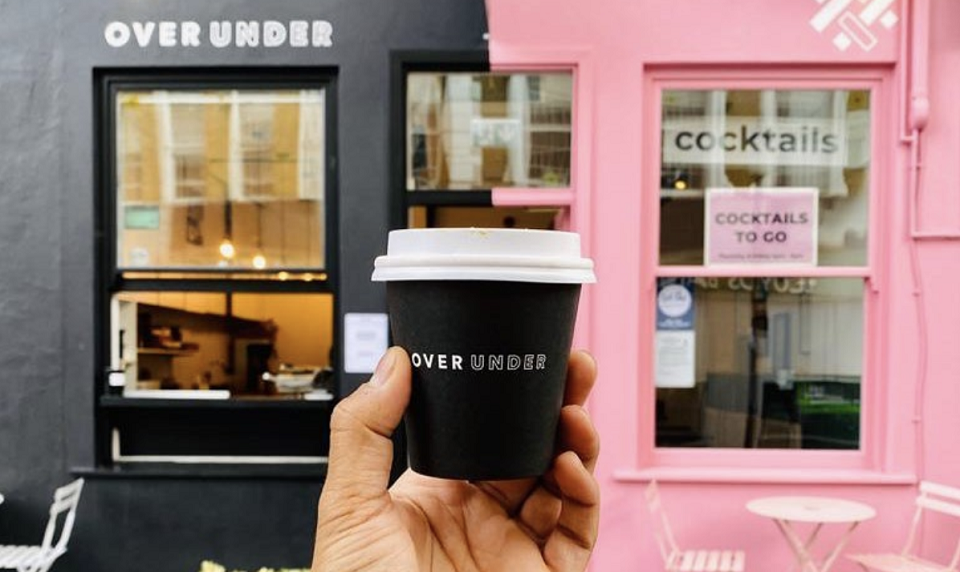 This outlet is famous for quality coffee, brunch, and the good vibes experience. After the busy long days, the after-hours experience extends to the evenings with a low-key yet upbeat vibe.
Moreover, it creates an excellent atmosphere for family and friends to get together, cultural events, and after-work drinks with the girls or boys.
Its menu is heavy with tasty treats such as coffee, cocktails, and delicious foods. For example, the avocado toast and the chai latte complement each other perfectly. Finally, the service level of the staff is adorable and fulfilling.
Location: 16 Clapham Common South Side, London SW4 7AB, United Kingdom
Contact: +44 20 7819 9614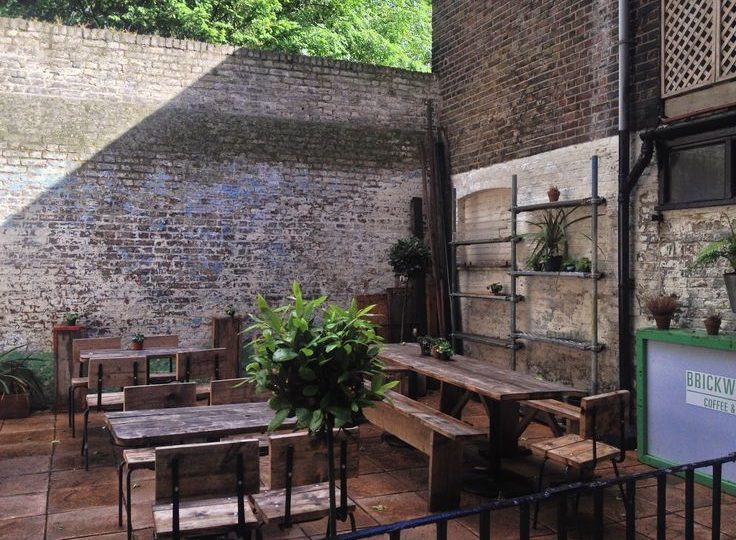 This café is pure happiness with its treats, coffee, and brunch. You can have a dine-in experience or order a takeaway. Furthermore, its location makes it accessible over the weekend hence busy but with a great service.
What stands out in this cafe is quick to service routine. Once you get here, the staff gets your drink order right away, and the food follows regardless of how busy they get. Moreover, the staff is friendly.
One of the dishes you should look out for is the rare English breakfast, with two slices of toast. I also recommend a banana bread and espresso butter combo, an ultimate delicacy.
Location: Ground floor, shop, 6 Landor Rd, London SW9 9PP, United Kingdom
Contact: +44 20 7967 9745
This is a café that brings the Italian dining experience to the streets of London. It specializes in good vibes as you enjoy its delicious coffee, brunch, pizza, and fresh pasta.
Moreover, if you want to have a party, this is a good spot for birthdays, baby showers, and networking meetings.
What would be more convenient for a boring afternoon than sitting outside a café with a small back terrace warmed up by heaters for a lovely atmosphere? Finally, the friendly service by the staff ensures a homely experience.
Location: 2 Ascot Parade Clapham Park Road London SW4 7EY United Kingdom
Contact: 020 7622 5892
This cozy dine-in or takeaway outlet has friendly owners and staff. If you are looking for a joint to relax in, this should be on top of your list. Moreover, its breakfast is more vegetarian, affordable, and healthy.
Some of the treats on its menu are two poached eggs on a toast with hash browns, bacon, smoked salmon, and delicious sandwich sausages.
These go well with coffee to begin your day. Furthermore, sitting outside the coffee house helps enjoy the surrounding environment.
Location: 6 the Pavement, London SW4 0HY, United Kingdom
Contact: https://www.instagram.com/laneeight_coffee/
Unlike many other cafes, this one has only the takeaway service option. Nevertheless, the coffee is quality and tastes good. Moreover, the service here is fast and friendly to boost their customer numbers.
One of its signature coffee is the espresso, a great troll during the weekend or for a commute to work. Visiting this outlet as you rush to work will ensure that you are not late even in seconds.
Location: 26 North St, London SW4 0HB, United Kingdom
Contact: +44 20 7978 1555
This dine-in and takeaway café is a joint with world-class cuisines. These are salads and sandwiches that perfectly complement its Italian coffee beans beverages. Its quality flat whites and lattes are heavenly in flavor.
Moreover, it has a great selection of healthy foods, from the Panini to the salads, which are relatively cheap but fresh.
Here you are sure to create fond memories from the friendly service to the delicious treats in a cozy environment.
Location: 10 Voltaire Rd, London SW4 6DH, United Kingdom
Contact: +44 20 7622 9741
With this café, you can enjoy its treats at home by ordering, having a takeaway as you rush to work, or visiting the café to enjoy the delicacies as you experience the café's vibes. The staff is friendly, adding to the experience are local feeling.
Here you have the quality Italian coffee treats in a crema cup with tasty pastries to accompany the beverage for a heavy and fulfilling breakfast. Moreover, the service is fast hence a must-visit if in Clapham's surroundings.
Location: 37-39 Clapham Park Rd, London SW4 7EE, United Kingdom
Contact: +44 20 7819 9810
This is a lovely modest café with a great range of delicious and affordable dishes. The staff here is friendly hence a homely experience.
If you visit here, you will have a good meal or a brunch. Although the menu is diverse, you can try its rice, ribs, and dumplings.
Finally, if you want a home lovely, it's easy to place an order via the café's official website and have the meal in the comfort of your home.
Location: 2 Lavender Hill, London SW11 5RW, United Kingdom
Contact: https://sendero-coffee.com/
This café specializes in quality coffee by going to various regions such as Africa and South America, where there are remote coffee-growing regions to get the best. Moreover, its menu is greatly variable, with Arabica coffee being the signature ingredient.
Besides the welcoming service, the café is decent, with a cozy environment to enjoy the treat on a bench by the window.
However, if you love to enjoy it at home, you can order delivery. You can order some snacks to complement the tasty coffee.
Location: Windmill Dr, London SW4 9DE, United Kingdom
Contact: +44 20 7924 2429
This coffee stand at the heart of Clapham Common is one of the busiest joints for its affordable, tasty foods and cozy environment.
If you seek a place to be during a cold winter day, this warm café will provide a better feeling.
Although the menu is limited, everyone is always sure to have a great treat. For example, there are breakfast options, soup for the day, and ice cream to cool off a warm day.
For non-vegans, there are sausages and bacon for a meaty flavor, while sweet potatoes in sizeable portions add to the amazing delicacies.
Location: 32 Abbeville Rd, London SW4 9NG, United Kingdom
Contact: +44 20 7525 9030
This café is a place to enjoy delicious foods and relax and a place to host meetings and work. It helps contribute to a healthy lifestyle mentally and physically for a sustainable future. Moreover, it is keen on promoting local and ethical food products at an affordable price.
At night, the café offers a memorable experience with its wine tasting affair and live music to take things up a notch.
There is food for vegans and non-vegans. The coffee is also amazing, with a charcoal pizza and cake desserts to enjoy to your fullest.
Finally, décor plays a major role in the experience. The atmosphere is cozy with nice décor and plenty of outside space and greens. The staff is also friendly and welcoming.
Location: Unit 1, Overbridge Clapham Junction Station, London SW11 2QP, United Kingdom
Contact: +44 20 7998 7784
The journey of this outlet began as a small stall in 2011 with few customers. Today it has a large crowd visiting the site for dining in or take away services.
The staff is friendly, and its creativity ensures quality coffee and pretzels for its customers.
The ingredients for the coffee are all-natural to make the delicious espresso, latte, single-origin filter, and flat white. The complement is the pretzels containing honey, butter, and mill flour, making it a healthy treat.
The fresh foods are yummy, and the cool vibes at the café erase all the commute frustrations.
Location: 170A Lavender Hill, London SW11 5TG, United Kingdom
Contact: +44 20 7924 4066
Located in an ideal neighborhood spot, you can enjoy all-day treats such as brunch, freshly baked cakes, coffee, and salads.
With time, the spot has improved its makeover to a more modern status for a cozy feeling by the customers.
Some days the café has a full menu, whereas some other days, the menu is partial. For example, the cake and pastries quantities on Monday and Tuesday are small, whereas the menu is complete from Wednesday to Sunday.
In addition to the cheerful staff, the café provides a spot to work with a laptop in the busy street. I recommend having a croquet Madame with brisket and chicken focaccia sandwich with its smooth and flavorful coffee.
Location:1 Westbury Parade, London SW12 9DZ, United Kingdom
Contact: +44 20 8673 6326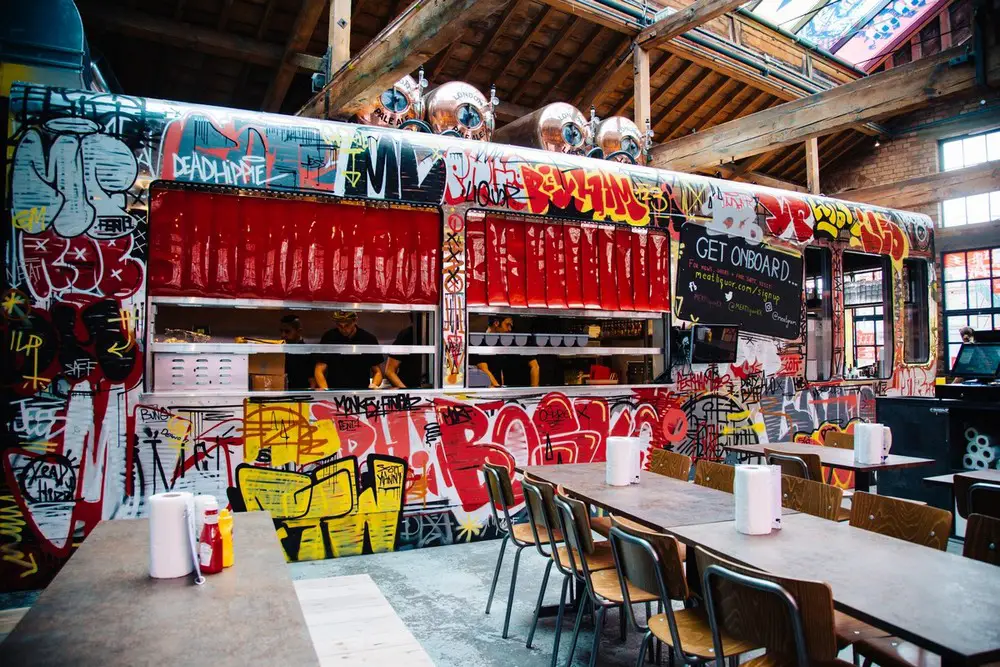 The shed celebrates Clapham neighborhoods by providing creative wine, food, and coffee selection. It also has a magnificent design forefront and photography for a cozy décor and environment.
Here, you will have roasted coffee and natural wines for an evening with friends. Other drinks include iced coffee for a warm day and champagne for organic vibes.
You can have some delicious accompaniments such as pastry and fresh bread to enjoy seven days a week.
Location: 55-57 the Pavement, London SW4 0JQ, United Kingdom
Contact: +44 203 468 0215
This café, with an extremely magical dine-in experience and takeaway dishes, is one of the most romantic in London.
It gives the fairytale feeling with its fairy lights under an olive tree, a fairy-lit walkway, and a flower wall. Moreover, charming blossom flowers offer the perfect setting for a party and any other occasion.
Unlike many other cafes, this one has the best Mediterranean flavors for a lazy afternoon, evening, takeaway, and children: champagnes, Bellini, reds like Alamos Malbec, cocktails like Picante margarita, beers, and beverages.
Some of the treats like shakshuka eggs, posh kebabs, and mezze plates are amazingly delicious for all-day treats.
Location: 10-12 Old Town, London SW4 0JY, United Kingdom
Contact: +44 20 7622 2797
This cake is best known for its seasonal bakeries for its customers to enjoy. Here you can have treats for your picnic, weekend meals, and gifts for friends and family. However, if you want a delivery to your workplace or home, you can place an online order.
This chain café has thirty types of fresh slices of bread and pastries and its quality and richly flavored coffee and tea.
All these are available for breakfast and dinner. In addition, the customer service and the general vibe are exquisite with welcoming and friendly staff.
Location: 63 Northcote Rd, London SW11 1NP, United Kingdom
Contact: +44 20 7223 4894
This is a neighborhood joint where you enjoy one of the best wines, ciders, coffee, and a great vibe. It does not offer delivery services, so you have to visit the café for a takeaway.
Moreover, since it is a family-owned business, the need to maintain popularity ensures quality services.
On the outdoor seating enjoying the morning sunshine is an ingredient to a memorable breakfast or lunch with some Turkish eggs and Halloumi, which are relatively spicy.
There are also chicken nuggets that pair perfectly with a glass of fresh juice, hot chocolate, and a flat white.
Finally, the café is both child and dog friendly. They serve the kids on kid's plates to avoid breaking the cups or plates.
It is also important to note that the café does not take reservations but rather has walk-in services only.
Location: 294 Clapham Rd, London SW9 9AE, United Kingdom
Contact: +44 20 7720 3076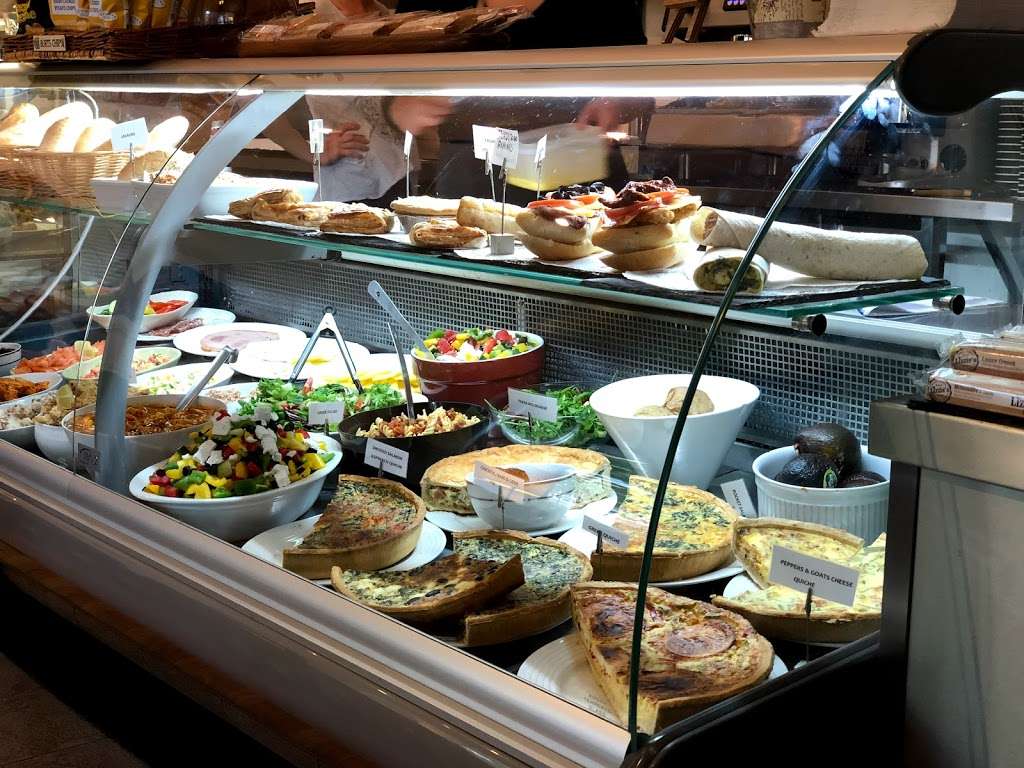 This is a walk-in service café offering delicious foods at an affordable price. Although the café is hidden, its delicious treats make its customers keep coming for more and refer friends hence a continuous growth.
Here, you can decide to have your meals indoors or sit outside under its covered area as you enjoy the cool breeze. Moreover, its menu has a variety of foods for lunch or breakfast to eat to your fill. Its big selection consists of the English breakfast that is plenty to enjoy.
Finally, note that the service is only payable in cash, so always have your cash at hand to avoid inconveniences.
Location: 155 Lavender Hill, London SW11 5QH, United Kingdom
Contact: +44 20 7228 6203
The food here is unbelievably great, with amazing customer service. Here, you get to walk-in services only because there are no delivery services. It offers one of the best breakfast dishes with its variable menu.
Some of the treats you can enjoy are flat white with a smooth and tasty coffee flavor. Some desserts such as Italian cakes, sweets, and imported panettone accompany the beverage. In addition, there are smoothies for a warm day that you wouldn't want to miss out on.
Furthermore, the environment is elegant, nice, and quiet, even on Saturday mornings. If you need a place to clear your mind, here is the place to be, unlike many other cafes on Clapham streets.
Final Thought
Cafes in the Clapham neighborhood are creative and diverse with the foods they offer to their customers. Not only do they have foods for vegans but also the non-vegans. Moreover, it is not only a London delicacy, but some have Italian and Spanish origins.
They are also flexible in their services in that they have delivery, dine-in, and takeaway options. Most of the beverages and smoothies have complements such as bakeries, desserts, and meaty foods to enjoy. Try any of the above cafes for an amazing breakfast or lunch.